darkelephant-littlerocket self-promotion tour
starring:melvz as babar & avid as littlerocket with special guests, the k2ia boys: g3rd, jason.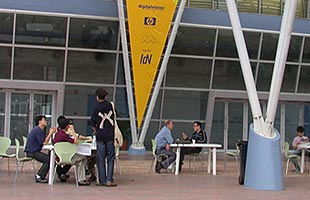 registered and check out the expo the day before.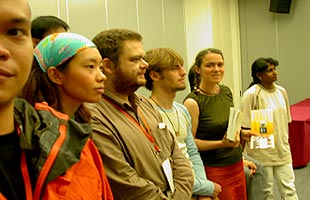 g3rd learns some funky stuff from the future farmers workshop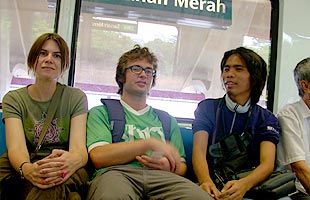 on the way to the expo, avid talking designer jargon with folks from new zealand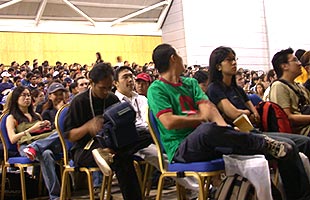 the early bird gets the early worm, folks getting a good seat in the expo hall.